Hire portable air conditioning
from just £4 a day*
Click image to Zoom
Polar Breeze special offer
For a limited time only, we are delighted to offer a special rate of £4 per day for one of our most popular air conditioners:
The Polar Breeze is a small, contemporary exhaust tube air conditioner designed for cooling applications where there are space restrictions. The unit delivers 2.6kW of cooling – reducing the temperature for areas of up to 63.7 m3.
The Polar Breeze is a versatile portable air conditioner, ideal for the following environments:
Offices
Classrooms
Small Shops
Temporary accommodation
Events
Hotels
Hospital rooms
Clinics
Polar Breeze special offer price of £20 + VAT per week based on a minimum hire period of 16 weeks
* Terms & Conditions
All prices exclude VAT
Price excludes damage waiver and out of hours service
Available while stocks last
Limited time offer (we reserve the right to withdraw at any time)
Not available in conjunction with any other offer or promotion
Payment in advance
Delivery and collection extra
Offer available for 16 week minimum hire period
Available to businesses only, not private individuals
Watch our video
We have produced a series of videos outlining our product range, explaining how our equipment works and outlining the many scenarios in which our assistance might be required.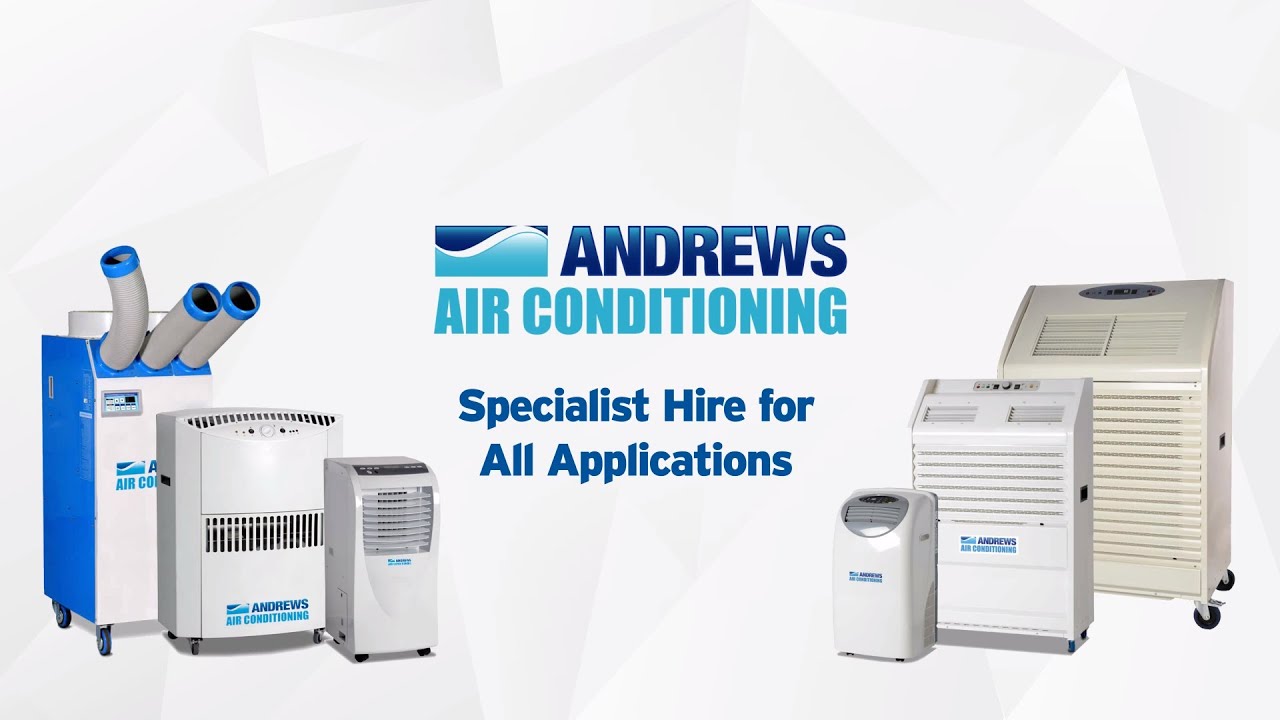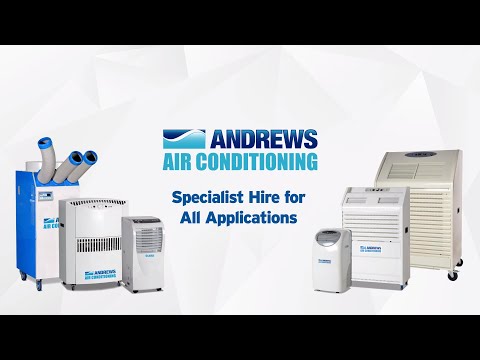 Andrews Air Conditioning Hire offers a wide range of portable air conditioner units for hire or sale.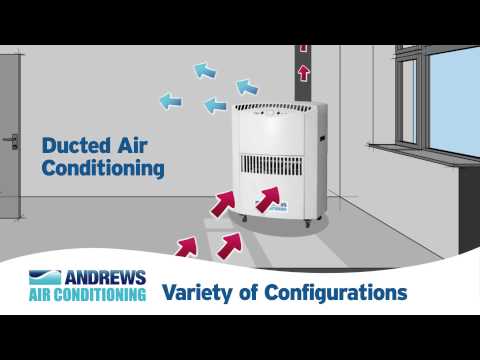 How Portable Air Conditioners Work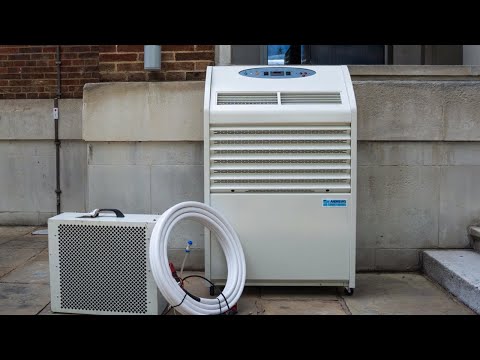 Andrews Air Conditioning demonstrates how to setup a Pac 22 split type portable air conditioners. https://www.andrews-sykes.com/air-conditioning/split-air-conditioners/pac22-portable-air-conditioner/ https://www.andrews-sykes.com/air-conditioning/split-air-conditioners/pac22-series3-portable-air-conditioner/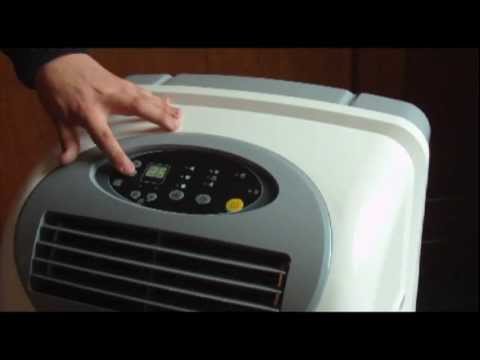 http://www.andrews-sykes.com/ - Visit us online today! Andrews Air Conditioning demonstrates how to setup a Polar Wind portable air conditioner. Polar Wind product link: https://www.andrews-sykes.com/air-conditioning/exhaust-tube-air-conditioners/polar-wind-portable-air-conditioner/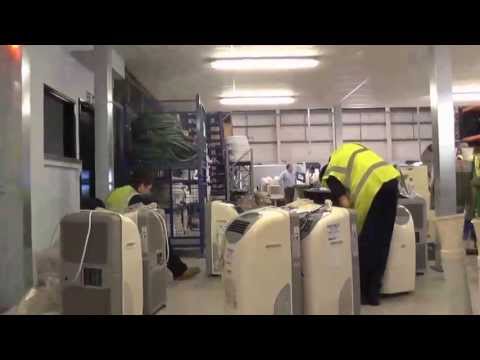 Specialist hire company, Andrews Sykes, demonstrates how portable air conditioning units are delivered to its customers during a heatwave. With such huge demand, the process needs to be efficient and scalable to ensure comfort cooling solutions are on site and operational quickly.
FAQ
Where's my nearest air conditioning hire depot?
We have depots located throughout the United Kingdom. You can find the depot nearest to you by entering your postcode on our locations page.
Do you deliver?
Our hired units can be delivered direct to your location within a few hours of receiving your official order, our specialist delivery operatives will deliver the unit to you, position the unit and show you everything you need to know. We also offer an installation service for the more complicated applications. Sales units are delivered via a National courier and will be delivered to you within a few days of receiving your official order.
How does a portable air conditioner work?
To help our customers understand how a portable air conditioner works we have created this short video, or you can find out more by clicking here.
Do you offer air conditioning units for sale or just hire?
We are the UK's largest specialist air conditioning hire company, but we also offer a wide range of portable air conditioners that can be purchased online for delivery direct to your UK address within a few days.
Would it be better for me to hire a unit or buy outright?
Many of our customers have difficulty in deciding whether to hire units or buy them. At Andrews Air Conditioning you have the choice to do either, but which is best for you? This depends on a number of factors such as how often you will need to use them, where will they be stored, who will maintain or test them and many more. Click here for further details.
Do Andrews Air Conditioning offer fixed installations?
Yes, we have a specialist division that provides a full Air Conditioning installation and maintenance service, covering applications from small offices all the way up to an entire building, click here to be redirected to our dedicated Installation website.
Can you tailor an air conditioning hire package to suit my budget?
Of course, our wide range of units and nationwide coverage allow us to provide solutions to meet almost any application or budget.
What is the difference between a ducted air conditioner and a split air conditioner?
An exhaust tube units rejects the heat via a flexible tube which needs to exhausted out of a window or into a ceiling void, whereas a split type unit comes in two parts with one located within the room to be cooled and the second part mounted externally, the two parts are connected by a small flexible pipe.
What is an evaporative cooler?
Evaporative coolers are often used where access to an external source is unavailable, the Andrews range of evaporative air coolers can help overcome uncomfortable conditions in many circumstances where an air conditioning system is not practical. These units should only be used in areas that are well ventilated, you can learn more by clicking here.
What size air conditioner will I need to cool my room?
The heat load for each individual room can vary considerably. The amount of cooling required depends on the number of lights, the number of people, the amount of glass area facing the sun and the number of computers or other heat generating electrical equipment in the room. It is important to consider these factors in order to determine the capacity correctly. An Andrews specialist will be pleased to visit your premises at a time to suit you, they will provide you with an accurate cooling calculation for you and recommend the best unit for your application. Alternatively, you can use our online calculator to select the best unit for your application by clicking here.
Do you have an emergency out-of-hours service?
Yes, you can contact us in an emergency at any time on 0800 211 611.
How fast can you get the air conditioners to me?
We can deliver hire units nationwide within four hours of receiving your official order or payment.
Do Andrews Air Conditioning offer a free site survey?
Our fully trained and experience engineers can provide a free site survey at your location, we guarantee to offer the best solution and full quotation, please contact us on 0800 211611 to arrange a survey from your local expert.
How much will it cost?
Air Conditioning hire can be a surprisingly low-cost option, with units starting at just £25.00 per week based on a long-term hire. Call us on 0800 211 611 for an instant quotation.
What payment methods do you accept?
For businesses that want to hire a unit, the simplest way to pay is with our credit account facility. Opening an account with us is simple, you can download an account application form here or give us a call on 0800 211 611. We also accept company payment/purchase cards. For private individuals that want to purchase a unit, it is easiest to use our online sales page.
Case Studies
What's been happening in Europe this month?
UK We knew last month had been a good one, but it has since come to light that it was our best December on record from a revenue perspective! Britain experienced snowfall, ice and bitter temperatures – and it's fair to say our clients were cold. Although we didn't have a choice in the weather, ...
What's been happening in Europe this Month? (World Cup Edition)
UK In the UK, it is our social media channels that have been receiving the plaudits! Out of our amazing line-up, we have awarded the golden boot to our TikTok page – after recently going viral and hitting more than 100k views in one video! Click the hyperlinks below and make sure you follow us ...
Andrews' engineers heralded following successful installation for major Belgian TV broadcaster!
There's no better indicator of our aptitude than clients taking the trouble to point it out – and we must admit, it's very nice to hear! Our team in Belgium were grateful to receive another positive testimonial earlier this week, after a potentially disastrous situation was resolved. One of the country's largest TV and radio ...
Italy's iconic Fashion Week: Four shows, various locations, dozens of units and one big triumph!
Last week, the curtain came down on another successful and highly publicised Milan Fashion Week! Attended by revered designers, industry insiders, and others fortunate enough to receive an invitation, the shows are among the world's most exclusive events – although our colleagues in Italy were permitted more than a sneak preview! With climate control solutions ...
Telecoms client comes back for more after positive first impression!
Like all businesses, we take repeat custom as a good sign – and we're always delighted when a satisfied client chooses to return to us again when the need dictates. Back in 2015, we were contacted by a cloud technology service provider after their data centre's cooling equipment went down unexpectedly. On that occasion, they ...
Last-ditch air conditioning hire keeps luminarium exhibition open
We recently provided temporary cooling to the Light Sensory Exhibition at the Lakeside Arts Centre on campus at the University of Nottingham. The inflatable interconnecting structures you see pictured are under continual positive pressure delivered by five specialist fans. If internal temperatures exceed 30C, the whole exhibition is put in jeopardy – and that's where ...
Offshore technology leaders turn to UK's climate control leaders!
Having installed countless high capacity cooling solutions in petrochemical plants across the country, we are rightly considered industry leaders when it comes to the climate control requirements of these specialist applications. Our expertise is so widely recognised that we regularly undertake projects in conjunction with the sector's biggest players, including a recent air conditioning hire ...
Another major sporting event, another successful outcome!
With almost 30 million people tuning into the 2022 Commonwealth Games in Birmingham earlier this month, it's fair to say there would have been plenty of witnesses had something drastic gone wrong. While sporting outcomes were evidently out of our hands, one thing we could help control was the temperature of the central video podium ...
Practical cooling, economical functionality and zero emissions: meet the Arena 15!
In many industries, evaporative cooling technology is now preferred to traditional air conditioning systems because of the benefits offered. An evaporative cooler is economical, delivers excellent air quality, produces no carbon emissions, and is incredibly easy to use and maintain. These factors form the basis of our decision to expand our range, and we are ...
Tailored air conditioning solution during the peak of summer? No problem!
The healthcare industry has always been a key market sector for us, due in no small part to the fact that our excellent service lends itself to the needs of critical applications that demand swift action. That's something we can and do provide regularly, which is why we have established a reputation for speed and ...