Hire portable air conditioning
from just £4 a day*
Click image to Zoom
Polar Breeze special offer
For a limited time only, we are delighted to offer a special rate of £4 per day for one of our most popular air conditioners:
The Polar Breeze is a small, contemporary exhaust tube air conditioner designed for cooling applications where there are space restrictions. The unit delivers 2.6kW of cooling – reducing the temperature for areas of up to 63.7 m3.
The Polar Breeze is a versatile portable air conditioner, ideal for the following environments:
Offices
Classrooms
Small Shops
Temporary accommodation
Events
Hotels
Hospital rooms
Clinics
Polar Breeze special offer price of £20 + VAT per week based on a minimum hire period of 16 weeks
* Terms & Conditions
All prices exclude VAT
Price excludes damage waiver and out of hours service
Available while stocks last
Limited time offer (we reserve the right to withdraw at any time)
Not available in conjunction with any other offer or promotion
Payment in advance
Delivery and collection extra
Offer available for 16 week minimum hire period
Available to businesses only, not private individuals
Watch our video
We have produced a series of videos outlining our product range, explaining how our equipment works and outlining the many scenarios in which our assistance might be required.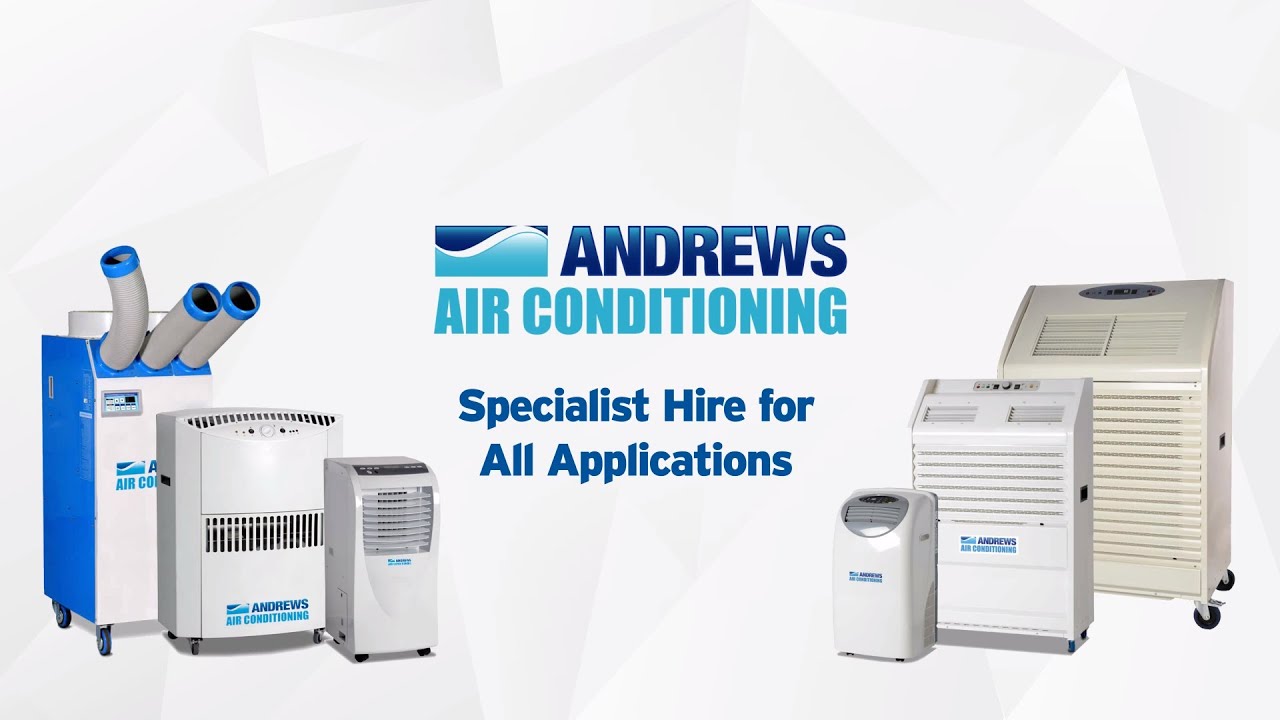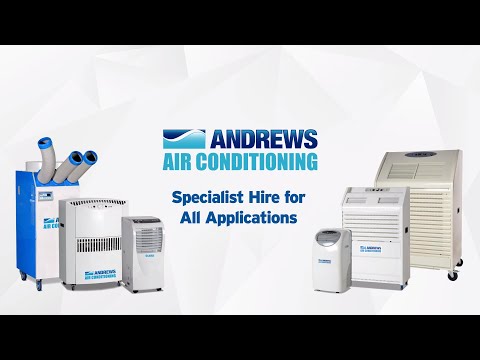 Andrews Air Conditioning Hire offers a wide range of portable air conditioner units for hire or sale.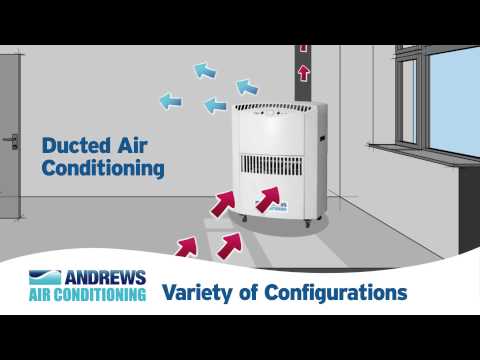 How Portable Air Conditioners Work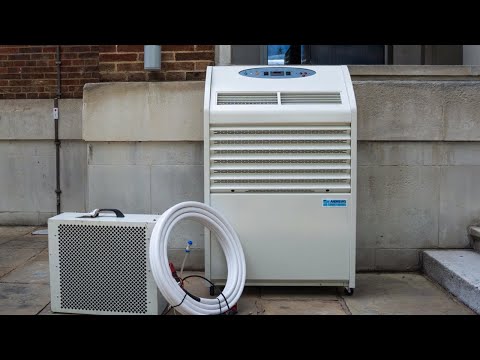 Andrews Air Conditioning demonstrates how to setup a Pac 22 split type portable air conditioners. https://www.andrews-sykes.com/air-conditioning/split-air-conditioners/pac22-portable-air-conditioner/ https://www.andrews-sykes.com/air-conditioning/split-air-conditioners/pac22-series3-portable-air-conditioner/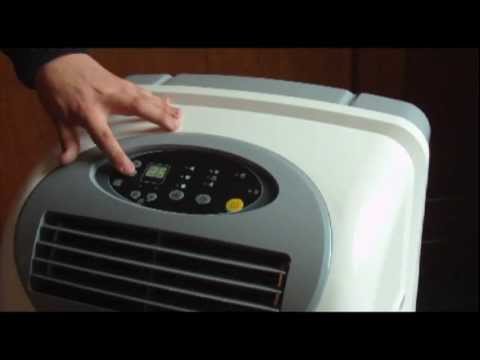 http://www.andrews-sykes.com/ - Visit us online today! Andrews Air Conditioning demonstrates how to setup a Polar Wind portable air conditioner. Polar Wind product link: https://www.andrews-sykes.com/air-conditioning/exhaust-tube-air-conditioners/polar-wind-portable-air-conditioner/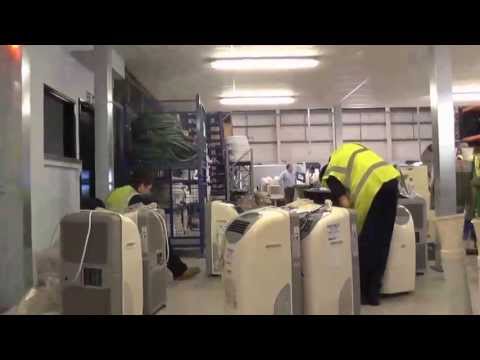 Specialist hire company, Andrews Sykes, demonstrates how portable air conditioning units are delivered to its customers during a heatwave. With such huge demand, the process needs to be efficient and scalable to ensure comfort cooling solutions are on site and operational quickly.
FAQ
Where's my nearest air conditioning hire depot?
We have depots located throughout the United Kingdom. You can find the depot nearest to you by entering your postcode on our locations page.
Do you deliver?
Our hired units can be delivered direct to your location within a few hours of receiving your official order, our specialist delivery operatives will deliver the unit to you, position the unit and show you everything you need to know. We also offer an installation service for the more complicated applications. Sales units are delivered via a National courier and will be delivered to you within a few days of receiving your official order.
How does a portable air conditioner work?
To help our customers understand how a portable air conditioner works we have created this short video, or you can find out more by clicking here.
Do you offer air conditioning units for sale or just hire?
We are the UK's largest specialist air conditioning hire company, but we also offer a wide range of portable air conditioners that can be purchased online for delivery direct to your UK address within a few days.
Would it be better for me to hire a unit or buy outright?
Many of our customers have difficulty in deciding whether to hire units or buy them. At Andrews Air Conditioning you have the choice to do either, but which is best for you? This depends on a number of factors such as how often you will need to use them, where will they be stored, who will maintain or test them and many more. Click here for further details.
Do Andrews Air Conditioning offer fixed installations?
Yes, we have a specialist division that provides a full Air Conditioning installation and maintenance service, covering applications from small offices all the way up to an entire building, click here to be redirected to our dedicated Installation website.
Can you tailor an air conditioning hire package to suit my budget?
Of course, our wide range of units and nationwide coverage allow us to provide solutions to meet almost any application or budget.
What is the difference between a ducted air conditioner and a split air conditioner?
An exhaust tube units rejects the heat via a flexible tube which needs to exhausted out of a window or into a ceiling void, whereas a split type unit comes in two parts with one located within the room to be cooled and the second part mounted externally, the two parts are connected by a small flexible pipe.
What is an evaporative cooler?
Evaporative coolers are often used where access to an external source is unavailable, the Andrews range of evaporative air coolers can help overcome uncomfortable conditions in many circumstances where an air conditioning system is not practical. These units should only be used in areas that are well ventilated, you can learn more by clicking here.
What size air conditioner will I need to cool my room?
The heat load for each individual room can vary considerably. The amount of cooling required depends on the number of lights, the number of people, the amount of glass area facing the sun and the number of computers or other heat generating electrical equipment in the room. It is important to consider these factors in order to determine the capacity correctly. An Andrews specialist will be pleased to visit your premises at a time to suit you, they will provide you with an accurate cooling calculation for you and recommend the best unit for your application. Alternatively, you can use our online calculator to select the best unit for your application by clicking here.
Do you have an emergency out-of-hours service?
Yes, you can contact us in an emergency at any time on 0800 211 611.
How fast can you get the air conditioners to me?
We can deliver hire units nationwide within four hours of receiving your official order or payment.
Do Andrews Air Conditioning offer a free site survey?
Our fully trained and experience engineers can provide a free site survey at your location, we guarantee to offer the best solution and full quotation, please contact us on 0800 211611 to arrange a survey from your local expert.
How much will it cost?
Air Conditioning hire can be a surprisingly low-cost option, with units starting at just £25.00 per week based on a long-term hire. Call us on 0800 211 611 for an instant quotation.
What payment methods do you accept?
For businesses that want to hire a unit, the simplest way to pay is with our credit account facility. Opening an account with us is simple, you can download an account application form here or give us a call on 0800 211 611. We also accept company payment/purchase cards. For private individuals that want to purchase a unit, it is easiest to use our online sales page.
Case Studies
June's product of the month: Our must-have air conditioning unit this summer
Introducing the PAC 22 Portable Air Conditioner As the scorching heat of summer (hopefully!) approaches, it's time to start thinking about how to keep yourself and your surroundings cool and comfortable. One reliable solution that has gained immense popularity is the PAC 22 portable air conditioner. This powerful and versatile unit has become a favourite ...
From industrial to commercial: our air conditioning systems cover all environments
For many businesses, maintaining optimal temperatures is essential not only for staff comfort but also for the smooth operation of critical machinery. As one of the leading providers of portable air conditioners, we understand the diverse cooling needs of most environments and industries. With our temporary cooling solutions, we ensure that both people and machinery ...
Delivering uninterrupted out-of-hours services across the UK
Andrews Sykes has earned the trust of customers throughout the UK by establishing a reputation for being able to respond to emergency out-of-hours calls anywhere in the UK. With our unwavering commitment to delivering 24/7 service, we take immense pride in ensuring our valued clients benefit from uninterrupted operations – and it really is second ...
Enhancing exam room comfort
They say the destiny of a country rests with its students, and at Andrews Sykes, we are playing our part in ensuring the next generation reach the heights they are capable of! We are dedicated to providing innovative and reliable cooling solutions to meet the diverse needs of our clients. Recently, an all-boys school contacted ...
Why is office air conditioning important?
It is likely that you can recall being too warm at work at one time or another, so you may be astonished to learn that there is no maximum temperature outlined in the UK Workplace Regulations 1992. Surprisingly, it somewhat vaguely states: 'During working hours, the temperature in all workplaces inside buildings shall be reasonable.' ...
Your annual reminder: Air conditioning with HEPA filtration available now!
It's happening already! Customers are starting to secure air conditioning units incorporating HEPA filtration – and this will only become more frequent as temperatures rise! For many years, we have been supplying clients with PAC 22 and PAC 60 units featuring HEPA filters, with this requirement extremely common in the healthcare sector. But how do ...
Don't sweat it! The benefits of air conditioning hire, explained
Why consider hiring an air conditioning unit this summer? As the summer months approach, facilities managers and decision makers start to worry about how they will keep their staff and customers cool in hot weather. One option that is often overlooked is hiring an air conditioning unit. If you only need an air conditioner for ...
What's it like to be an engineer at Andrews Sykes? We asked Jason Watson…
Marketing Assistant Jahdia Spencer gets a taste of life as an engineer! — In light of it being National Engineers Week, it feels appropriate to highlight one of our engineers and delve into precisely what the job itself entails. That means I'm back with another Day in the Life segment, and this month I shadowed ...
What's been happening in Europe this month?
UK We knew last month had been a good one, but it has since come to light that it was our best December on record from a revenue perspective! Britain experienced snowfall, ice and bitter temperatures – and it's fair to say our clients were cold. Although we didn't have a choice in the weather, ...
What's been happening in Europe this Month? (World Cup Edition)
UK In the UK, it is our social media channels that have been receiving the plaudits! Out of our amazing line-up, we have awarded the golden boot to our TikTok page – after recently going viral and hitting more than 100k views in one video! Click the hyperlinks below and make sure you follow us ...