Hire portable air conditioning
from just £4 a day*
Click image to Zoom
Polar Breeze special offer
For a limited time only, we are delighted to offer a special rate of £4 per day for one of our most popular air conditioners:
The Polar Breeze is a small, contemporary exhaust tube air conditioner designed for cooling applications where there are space restrictions. The unit delivers 2.6kW of cooling – reducing the temperature for areas of up to 63.7 m3.
The Polar Breeze is a versatile portable air conditioner, ideal for the following environments:
Offices
Classrooms
Small Shops
Temporary accommodation
Events
Hotels
Hospital rooms
Clinics
Polar Breeze special offer price of £20 + VAT per week based on a minimum hire period of 16 weeks
* Terms & Conditions
All prices exclude VAT
Price excludes damage waiver and out of hours service
Available while stocks last
Limited time offer (we reserve the right to withdraw at any time)
Not available in conjunction with any other offer or promotion
Payment in advance
Delivery and collection extra
Offer available for 16 week minimum hire period
Available to businesses only, not private individuals
Watch our video
We have produced a series of videos outlining our product range, explaining how our equipment works and outlining the many scenarios in which our assistance might be required.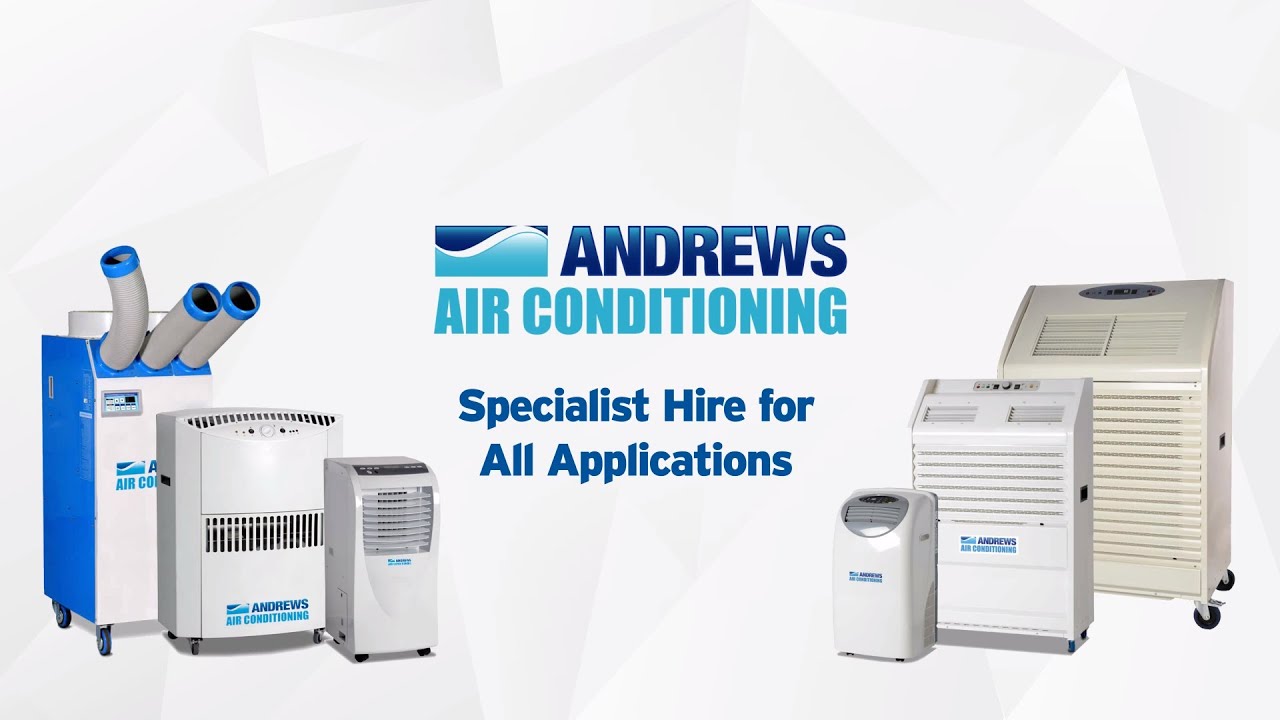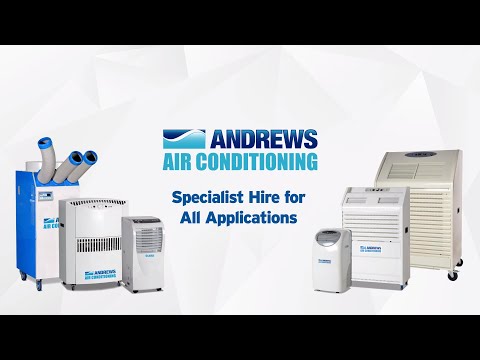 Andrews Air Conditioning Hire offers a wide range of portable air conditioner units for hire or sale.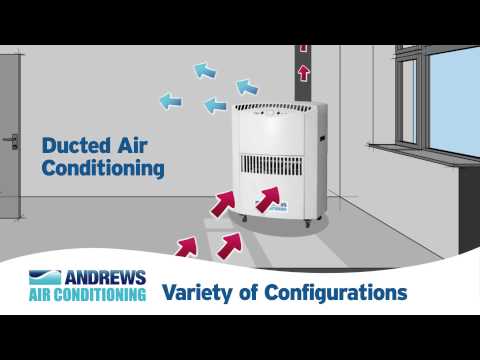 How Portable Air Conditioners Work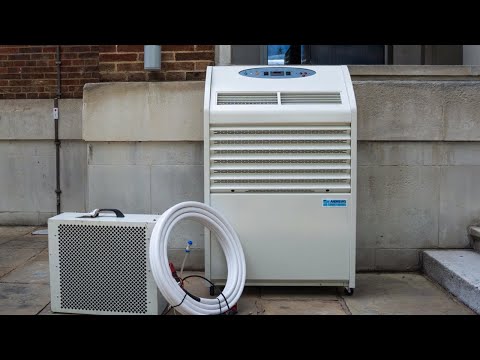 Andrews Air Conditioning demonstrates how to setup a Pac 22 split type portable air conditioners. https://www.andrews-sykes.com/air-conditioning/split-air-conditioners/pac22-portable-air-conditioner/ https://www.andrews-sykes.com/air-conditioning/split-air-conditioners/pac22-series3-portable-air-conditioner/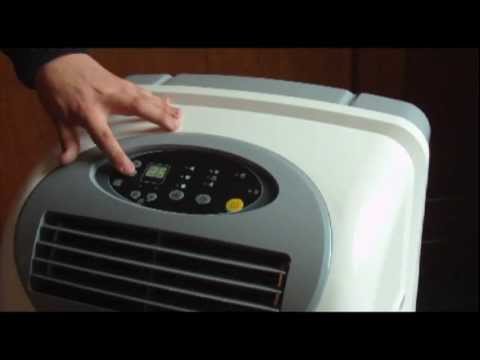 http://www.andrews-sykes.com/ - Visit us online today! Andrews Air Conditioning demonstrates how to setup a Polar Wind portable air conditioner. Polar Wind product link: https://www.andrews-sykes.com/air-conditioning/exhaust-tube-air-conditioners/polar-wind-portable-air-conditioner/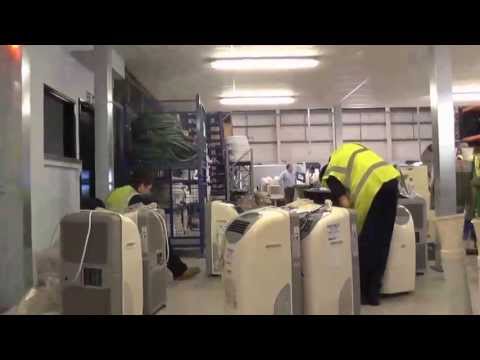 Specialist hire company, Andrews Sykes, demonstrates how portable air conditioning units are delivered to its customers during a heatwave. With such huge demand, the process needs to be efficient and scalable to ensure comfort cooling solutions are on site and operational quickly.
FAQ
Where's my nearest air conditioning hire depot?
We have depots located throughout the United Kingdom. You can find the depot nearest to you by entering your postcode on our locations page.
Do you deliver?
Our hired units can be delivered direct to your location within a few hours of receiving your official order, our specialist delivery operatives will deliver the unit to you, position the unit and show you everything you need to know. We also offer an installation service for the more complicated applications. Sales units are delivered via a National courier and will be delivered to you within a few days of receiving your official order.
How does a portable air conditioner work?
To help our customers understand how a portable air conditioner works we have created this short video, or you can find out more by clicking here.
Do you offer air conditioning units for sale or just hire?
We are the UK's largest specialist air conditioning hire company, but we also offer a wide range of portable air conditioners that can be purchased online for delivery direct to your UK address within a few days.
Would it be better for me to hire a unit or buy outright?
Many of our customers have difficulty in deciding whether to hire units or buy them. At Andrews Air Conditioning you have the choice to do either, but which is best for you? This depends on a number of factors such as how often you will need to use them, where will they be stored, who will maintain or test them and many more. Click here for further details.
Do Andrews Air Conditioning offer fixed installations?
Yes, we have a specialist division that provides a full Air Conditioning installation and maintenance service, covering applications from small offices all the way up to an entire building, click here to be redirected to our dedicated Installation website.
Can you tailor an air conditioning hire package to suit my budget?
Of course, our wide range of units and nationwide coverage allow us to provide solutions to meet almost any application or budget.
What is the difference between a ducted air conditioner and a split air conditioner?
An exhaust tube units rejects the heat via a flexible tube which needs to exhausted out of a window or into a ceiling void, whereas a split type unit comes in two parts with one located within the room to be cooled and the second part mounted externally, the two parts are connected by a small flexible pipe.
What is an evaporative cooler?
Evaporative coolers are often used where access to an external source is unavailable, the Andrews range of evaporative air coolers can help overcome uncomfortable conditions in many circumstances where an air conditioning system is not practical. These units should only be used in areas that are well ventilated, you can learn more by clicking here.
What size air conditioner will I need to cool my room?
The heat load for each individual room can vary considerably. The amount of cooling required depends on the number of lights, the number of people, the amount of glass area facing the sun and the number of computers or other heat generating electrical equipment in the room. It is important to consider these factors in order to determine the capacity correctly. An Andrews specialist will be pleased to visit your premises at a time to suit you, they will provide you with an accurate cooling calculation for you and recommend the best unit for your application. Alternatively, you can use our online calculator to select the best unit for your application by clicking here.
Do you have an emergency out-of-hours service?
Yes, you can contact us in an emergency at any time on 0800 211 611.
How fast can you get the air conditioners to me?
We can deliver hire units nationwide within four hours of receiving your official order or payment.
Do Andrews Air Conditioning offer a free site survey?
Our fully trained and experience engineers can provide a free site survey at your location, we guarantee to offer the best solution and full quotation, please contact us on 0800 211611 to arrange a survey from your local expert.
How much will it cost?
Air Conditioning hire can be a surprisingly low-cost option, with units starting at just £25.00 per week based on a long-term hire. Call us on 0800 211 611 for an instant quotation.
What payment methods do you accept?
For businesses that want to hire a unit, the simplest way to pay is with our credit account facility. Opening an account with us is simple, you can download an account application form here or give us a call on 0800 211 611. We also accept company payment/purchase cards. For private individuals that want to purchase a unit, it is easiest to use our online sales page.
Case Studies
A great end to a busy summer
What a way to wrap up a hectic summer at Andrews Sykes! Over a period of three days, our dedicated engineers and driving team delivered 200 Polar Wind portable air conditioning units to the Marriott Hotel in Central London. The main cooling system in the hotel had stopped working earlier in the week, resulting in ...
Andrews Sykes goes the extra mile for prestigious motorsport event
Despite the last-minute request, our team sprang into action. We swiftly coordinated logistics to satisfy the client's pressing needs and meet the tight deadline. Our expertise in emergency equipment hire enabled us to fulfil the client's urgent requirements and ensure their landmark event's success. The celebration was a resounding triumph for everyone connected to Goodwood, ...
Keeping an electric car showroom cool with temporary air conditioning
When a leading supplier of Uber's electric vehicles in London needed cooling for their new showroom, traditional HVAC solutions like ducted or split air conditioning systems weren't feasible. The constant coming and going of visitors and vehicles meant major construction wasn't practical on the showroom floor. Our temporary air conditioning solutions provided the ideal fix. ...
Andrews comes up with golden ticket for Charlie and the Chocolate Factory stage show
A few weeks ago, the team at Andrews Sykes once again demonstrated our ability to provide exceptional service when faced with a critical situation during the famous Charlie and the Chocolate Factory theatre show. On a Sunday evening, we received an urgent call from the stage manager, who was concerned about rising temperature levels backstage ...
Helping event organisers ensure the party doesn't stop!
A renowned British holiday park in Kent faced a major challenge while preparing for its 25th annual event – inadequate ventilation in the dance hall with a heatwave thought to be approaching. To combat this, the event organisers turned to Andrews Sykes for a suitable air conditioning hire solution. Our team conducted two site visits ...
Destination cool: taking peoples' comfort to new altitudes!
Enquiring about a cooling solution can be a daunting task, especially for first-timers. But at Andrews Sykes, we are dedicated to making the process smooth and anxiety-free. As part of our comprehensive service, we assign a personal and talented sales engineer to each customer, providing expert guidance and support every step of the way. Recently, ...
Our popular air conditioning range just got even better!
We are delighted to unveil the newest addition to our expanding fleet – the enhanced HPAC 30! At Andrews, we prioritise offering our customers a diverse range of options and are pleased to have introduced this product following a successful trial in Europe. Our newest HPAC 30 incorporates heat pump technology, making it the ultimate ...
Fashionably fresh: High-end shopping a breeze thanks to our evaporative coolers
Our exceptional service is delivered every day of the week – including outside of normal working hours! This weekend, our team delivered a number of Cyclone DX evaporative coolers to an exclusive retail store in Covent Garden. Even on a busy Saturday evening, our commitment to customer satisfaction was demonstrated as our temporary units were ...
Track record! Swift AC delivery keeps patrons cool at greyhound stadium
In the scorching heat of summer, finding ways to stay cool becomes a top priority for both humans and their furry friends. Recently, our company was called to a popular greyhound racing track in London, with a temporary climate control solution urgently required. The facility's estates team recognised the importance of keeping their customers comfortable, ...
June's product of the month: Our must-have air conditioning unit this summer
Introducing the PAC 22 Portable Air Conditioner As the scorching heat of summer (hopefully!) approaches, it's time to start thinking about how to keep yourself and your surroundings cool and comfortable. One reliable solution that has gained immense popularity is the PAC 22 portable air conditioner. This powerful and versatile unit has become a favourite ...