Humidifier hire
for a wide range
of applications
Humidifier Hire
Andrews has a wealth of experience providing temporary humidifier units to customers across a full range of industries. Our nationwide depot network gives us a genuine presence throughout the UK, allowing us to quickly assist clients with their humidity-related requirements. A comprehensive humidifier hire fleet guarantees a solution for every issue, with our team of expert engineers constantly on standby to ensure that our equipment is distributed and installed at your earliest convenience.
We understand the problems often posed by modern air-conditioned buildings and the impact that low humidity can have on electrical hardware and people. These conditions can cause sore throats, itchy skin and dry eyes and lead to additional problems via the build-up of static electricity. That's why we offer simple and economical humidifiers for both hire or sale, with same-day delivery ensuring that all humidity issues are quickly addressed.
By investing in the latest technology available on the market, our energy efficient humidification units consume minimal power to provide customers with lower running costs. All humidifier hire units within our range are designed with simplicity in mind and can be instantly operational once they have arrived on a customer's site. Free site surveys are offered as standard and allow our skilled technicians to devise a solution befitting of your application or process.
Where required, we can supply a comprehensive method statement and risk assessment to ensure all aspects of the delivery and installation are carried out in a safe and timely manner. Safety is our top priority at Andrews Sykes and as such all equipment is fully serviced and electrically tested before each delivery.
By calling us free today on 0800 211 611, you'll understand why we're not just a general hire company but the country's leading provider of tailored humidifier solutions. Our units are perfect for a wide range of environments, including healthcare facilities, offices, museums, IT suites, data centres and printworks.
Why choose us?
You have the assurance of environmentally friendly portable humidifier units for reduced emissions and lower running costs.
All our humidifier units are simple to use, requiring only an available domestic plug socket in order to be up and running.
We're very easy to do business with and offer flexible short and long-term humidifier hire options.
Competitive hire rates, discounts for continuous periods and special packages for everything from a single room to multiple sites.
We offer planned support and the fastest emergency response – 24 hours a day, 7 days a week.
We have depots located across the UK to provide customers with genuine nationwide coverage, friendly advice and free site surveys conducted by experienced advisors.
As the country's leading specialist hire company, we have a wide range of units available for same-day delivery. Call us today on 0800 211 611.
Watch our video
We have produced a series of videos outlining our product range, explaining how our equipment works and outlining the many scenarios in which our assistance might be required.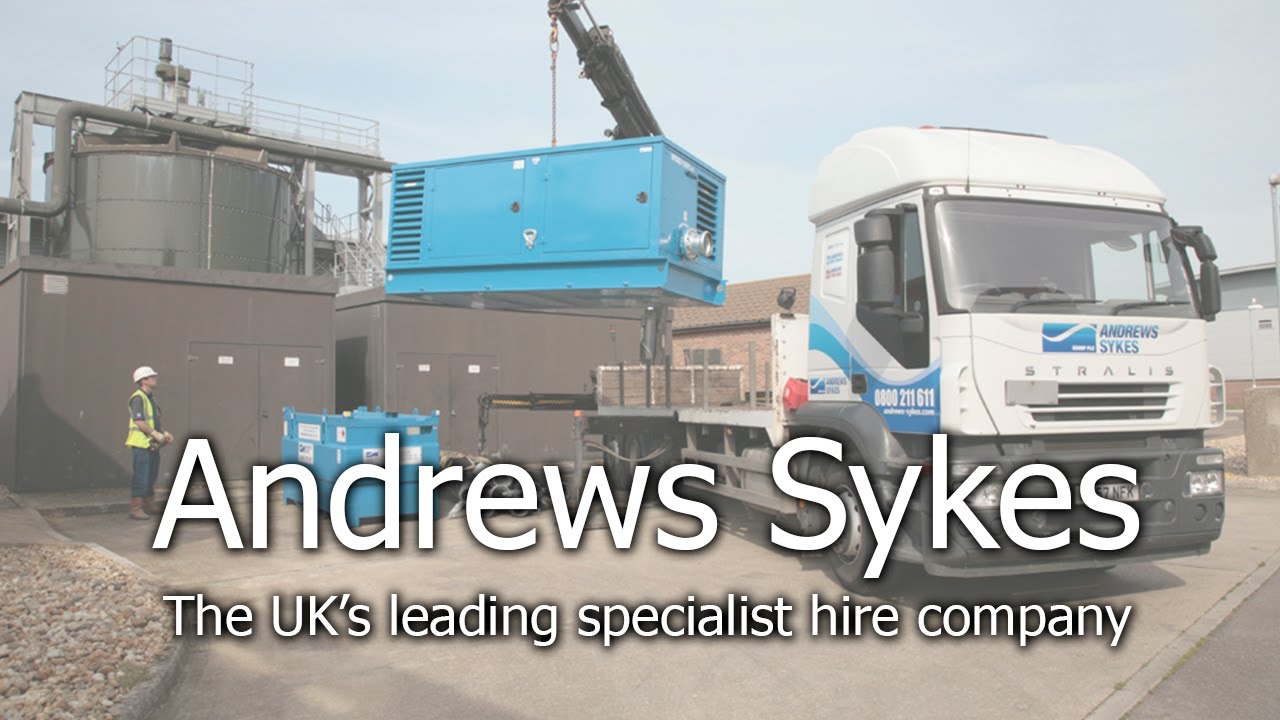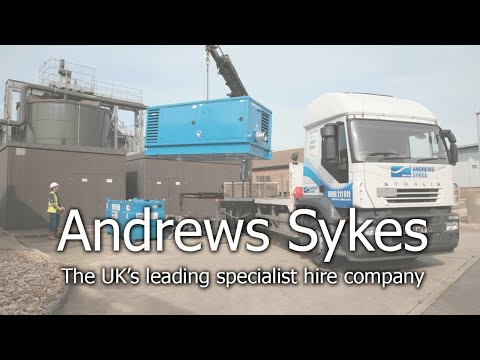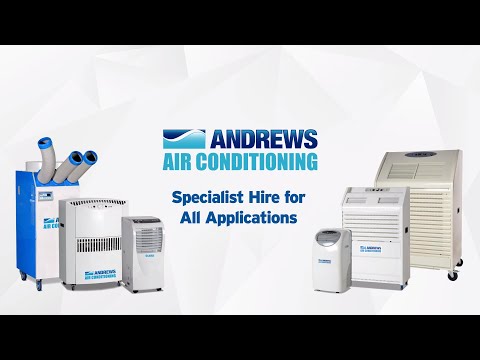 Andrews Air Conditioning Hire offers a wide range of portable air conditioner units for hire or sale.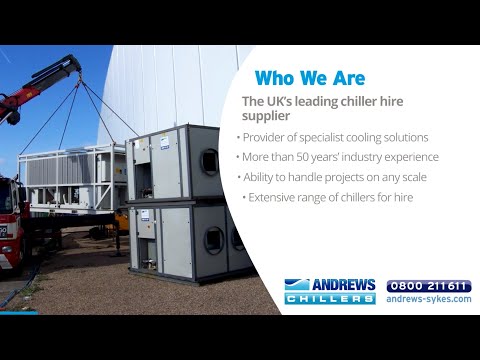 Andrews Chiller Hire has more than fifty years of experience in providing temporary cooling across a full range of sectors. At Andrews, we are proud that we have the coverage and breadth of expertise to meet the demanding cooling requirements of all major UK industry sectors. We have the most comprehensive range of equipment in the country and the resources to make sure they are distributed efficiently and deployed expertly.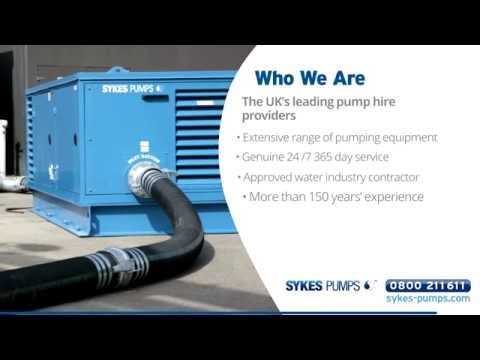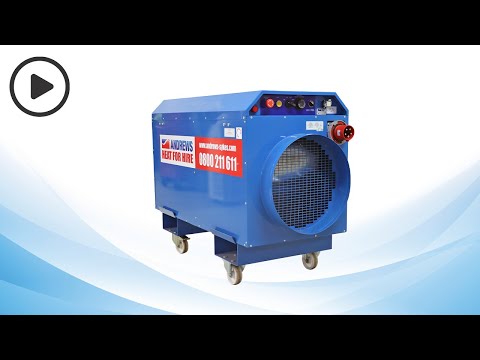 Whether you want to heat up a room, warehouse or you're looking to provide frost protection for a construction site, Andrews Heat for Hire is waiting to assist you. With fast and reliable round-the-clock delivery, our nationwide depots are fully stocked with thousands of the latest portable heating products along with all the accessories and fuel you might need. If you're unsure which heater is best for you, our experts are just a phone call away and can provide advice in an instant. Free site surveys enable us to deliver the right portable heaters which have been designed with your environment in mind. For health and safety reasons, it is essential that you choose and operate the right type of portable heater for your location and application. Our oil filled radiators are often used for areas where children or the elderly can come in contact with the heater. In industrial applications where flammable materials are stored, indirect fired portable heaters are often the best solution. When selecting your portable heating solution, fuel efficiency should be carefully considered. By designing the system correctly, you can save hundreds of pounds in fuel costs. Choosing the right fuel for the application (gas, electric or oil), the positioning of the heater, recirculation and insulation all have a huge impact on fuel usage. By calling us free today on 0800 211 611, you'll understand why we're not just a general hire company but the leading specialist heating hire company in the UK. Our heating units can provide instant heat for offices, retail, events, local authorities, hospitals, healthcare and many other environments.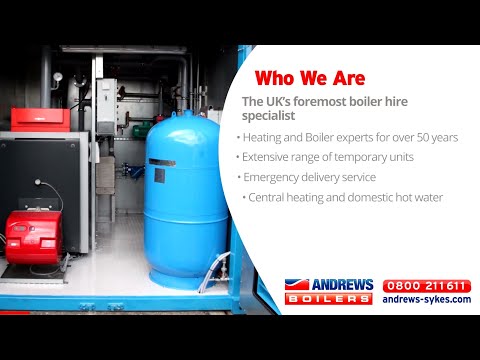 Andrews has over 20 years' experience in the supply of temporary boilers. Our unique range of boilers has been specifically designed to meet the demands of the hire industry across all company sectors.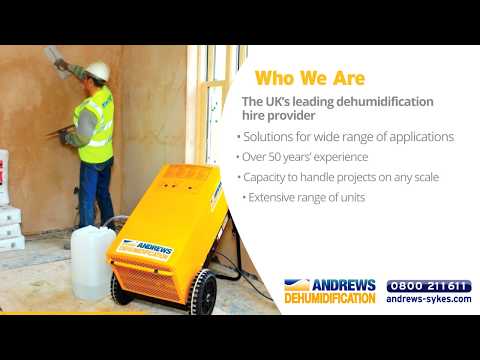 At Andrews Dehumidification, we have more expertise in providing tailored dehumidifier hire solutions than any other supplier. Our range of portable building dryers are suitable for a wide selection of environments and applications including flood damage and drying of materials. Portable and industrial dehumidifiers can be used for many applications including building and construction, offices, manufacturing, agriculture and domestic home drying. With two different types of solutions available - refrigerant and desiccant - we can provide a solution to suit any drying need.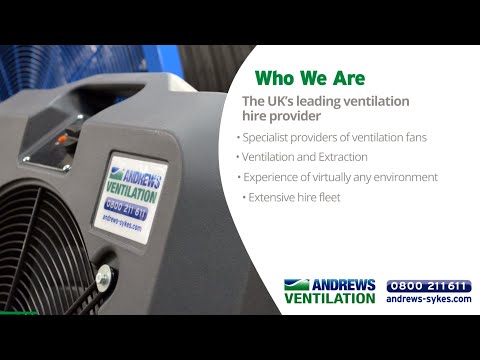 At Andrews Ventilation Hire, our cooling and extraction fans provide customers with reliable and fresh air circulation as and when it is needed.
Our Service
Our range of modern humidifier units has been designed to help customers control the humidity levels of a broad spectrum of environments. By calling 0800 211 611 today, you can discuss an upcoming project with a technical specialist who will guide you towards the best solution for your business or process. We can also arrange for an engineer to visit your site and carry out a no obligation assessment to ensure the correct humidifier hire solution is proposed.
Once we have recommended the most suitable units for the application, your local engineer will provide a comprehensive quotation detailing the elements of your rental agreement. When you are happy to proceed, we will finalise the details and deliver all units to site as quickly as possible. This entire process can often be completed within four hours, thanks to our expansive depot network.
We provide a 24/7 contingency service during each hire – guaranteeing an instant response in the extremely unlikely event that additional assistance is required. Following the completion of your hire period, one of our regional experts will return to site to uninstall your units and return them to our nearest depot.
FAQ
What is relative humidity?
It is a way of describing how much humidity (water vapour) is present in the air, compared to how much could be, expressed as a percentage.
What should the relative humidity be?
The ideal relative humidity should sit between 40 and 60% for most environments.
Do air conditioning systems affect humidity?
Yes, air conditioners will take moisture out of the environment they are cooling.
How do you keep relative humidity within the optimum range?
Humidistats can be used to ensure the desired relative humidity is maintained.
Can humidification help reduce static electricity?
Yes, when relative humidity falls below 40% there is an increased chance of static electricity build-up. Humidifiers will add moisture to the atmosphere, increasing the relative humidity and reducing the risk of static electricity.
What can happen if the relative humidity is too low?
There are several problems that can occur if humidity is too low. These include dry eyes, sore throats, skin irritation and increased risk of cold flu and other infections. In addition, static electricity would be a cause for concern if humidity levels drop below 40%.
How do I decide which humidifier will suit my application?
Andrews Humidification offers free site surveys in order to establish the best solution for your application. One of our experts will carry out a full and comprehensive survey in order to determine which dehumidifier from our diverse range best suits your needs.
Where is my nearest depot?
Andrews Humidification has 30 depots across the UK. Click here to find the exact address of your nearest depot.
Do you have an emergency out of hours service available?
Yes, we offer a 24/7 emergency service by calling 0800 211 611.
What can I do if I have questions regarding low humidity?
You can call us on 0800 211 611, place an online enquiry by clicking here or speak to one of our team on live chat by clicking the button at the top of the website.
How quickly can you deliver?
Are humidifiers expensive?
No, hiring units is a great way of keeping the cost down.