Effective moisture control
for any application
Desiccant and
refrigerant dryers
for hire
Plug-and-play
humidifier units
Unrivalled range of refrigerant and desiccant drying solutions for humidity control and flood recovery
Compact and reliable, our portable humidifier units add moisture to any indoor application
Ventilation, extraction and cooling fans with huge capacities of up to 38,000m³
Moisture Control Hire
As specialists in the field of moisture control, we offer a wide range of portable solutions for both hire and sale. These include:
Dehumidifiers - these compact, electrical appliances help remove moisture from the air but are also effective in drying areas that have been affected by flooding or general dampness.
Humidifiers - more commonly used in winter, humidification systems increase moisture content in the atmosphere and are ideal for scenarios where heating systems have left indoor air excessively dry.
Ventilation - depending on its functionality, a ventilation arrangement can help adjust the air humidity of most indoor applications until it naturally reaches an optimal level.
Ineffective moisture control can have worrying implications for businesses, and those who work for you, so it's important to ensure that humidity levels are kept within a range of 40-60%. Failure to do so increases the likelihood of people developing respiratory illnesses, skin dryness and eye irritation, but can also have an impact on your building's structure and its contents.
Andrews has the largest range of portable moisture control equipment available for hire in the UK. We will deliver to your site quickly from our nationwide depots. Unlike other suppliers, we guarantee a genuine 24/7 fast and friendly service 365 days a year!
Our experts will help you decide the best course of action for your situation or process, giving you one less thing to worry about. No matter what your issue, we'll have a solution!
Why choose Andrews?
You have the assurance of knowing that our environmentally friendly and energy efficient units guarantee reduced emissions and lower running costs.
All units from our moisture control range are very easy to use: simply plug them in and you're in business.
Dealing with us could not be simpler, with flexible short and long-term hire options available even during peak periods.
Competitive hire rates, discounts for continuous periods and special packages for everything from a single room to multiple sites.
We provide planned support and the fastest emergency response 24 hours a day, 7 days per week, 365 days a year.
We have depots located nationwide to deliver a local service, with free site surveys offered as standard.
With thousands of units in stock all year round, you can rely on us to satisfy any moisture control requirement that you may have.
Watch our video
We have produced a series of videos outlining our moisture control range, explaining how our units works and demonstrating the many scenarios in which our assistance might be required.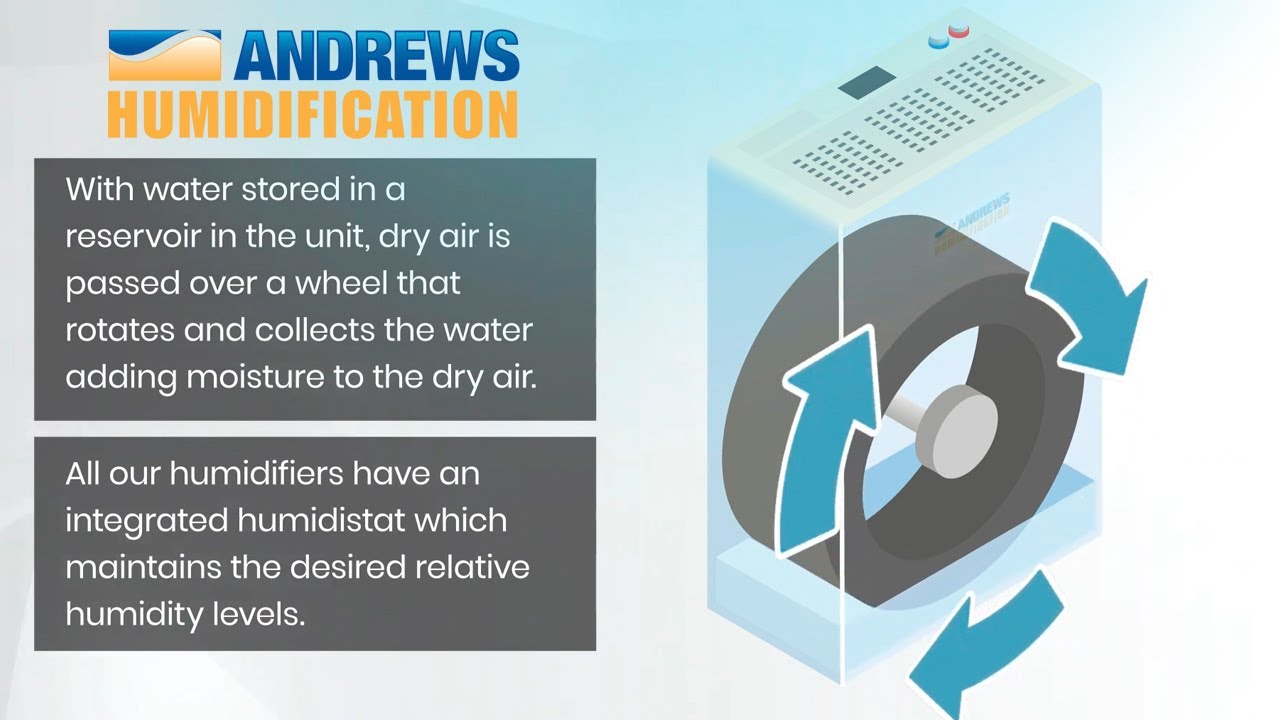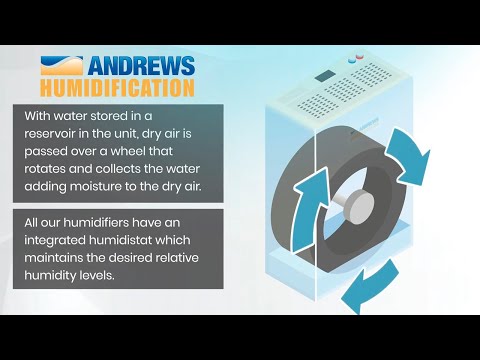 Our range of modern humidifier units has been designed to help customers control the humidity levels of a broad spectrum of environments. By calling 0800 211 611 today, you can discuss an upcoming project with a technical specialist who will guide you towards the best solution for your business or process. We can also arrange for an engineer to visit your site and carry out a no obligation assessment to ensure the correct humidifier hire solution is proposed.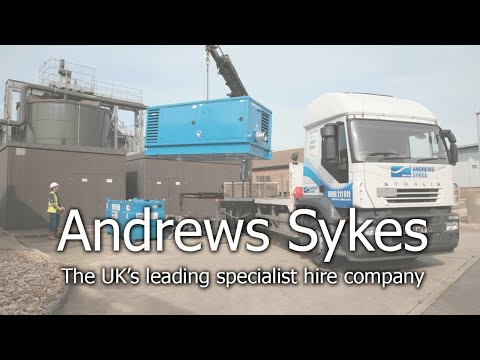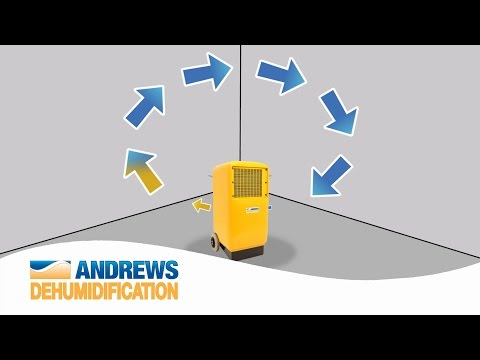 When high moisture content and relative humidity threaten to affect your operation, a dehumidifier hire solution can prevent any lasting impact. To learn more about dehumidification, and the benefits it can have on preventing or enhancing a damp environment, watch the video above. From flood restoration to the storage of delicate materials, dehumidification can be used across a broad spectrum of scenarios to counteract high levels of relative humidity. http://www.andrews-sykes.com/dehumidifier-hire/
Our Service
With our extensive range of units, unbeatable service and competitive prices, we can help you adjust or control the humidity within your environment by proposing a simple, cost-effective solution. To discuss an upcoming or urgent project with one of our expert engineers, simply can us today on 0800 211 611. Additionally, we can offer you a free site survey which will provide our dedicated experts with a better perspective of precisely what it is that you require.
Once we have taken care of product selection, a regional engineer will put together a comprehensive quotation outlining the contents of your hire package. Should you wish to go ahead, we will finalise the details and deliver all units to your premises as quickly as possible. This entire process will often be completed in just a couple of hours, thanks to our nationally located operations teams.
Once your units have been delivered and commissioned, you will be covered by our 24/7 contingency commitment. This service guarantees you an immediate response in the highly unlikely event that further assistance is necessary. Once the hire period has concluded, a local expert will return to site, uninstall the equipment and return it to our nearest branch.
FAQ
Where's my nearest moisture control hire depot?
We have depots located throughout the United Kingdom. You can find the depot nearest to you by entering your postcode on our locations page.
Do you deliver?
Our hired units will be delivered to your location within hours of an order being processed. We also offer an installation service for the more complicated applications. Sales units are delivered via a national courier and will be delivered to you within a few days of your order being received.
How does a moisture control solution work?
It depends whether you're looking to add or remove moisture from the atmosphere. If you're looking to introduce more moisture content to the air, then click here to watch a video on how humidification works. If you're looking to extract moisture from the air and reduce the RH level, our video on the functionality of a dehumidification system can viewed by clicking here.
What is a desirable level of relative humidity?
People are most comfortable at an RH of 50%, but this may differ slightly depending on the intended environment.
Do you offer equipment for sale or just hire?
We are the UK's largest specialist hire company, but we also offer humidifiers and ventilation fans that can be purchased online.
Would it be better for me to hire a unit or buy outright?
Many of our customers have difficulty deciding whether to hire units or buy them. This depends on a number of factors, including how often you will use the equipment, whether you have storage space available and whether you are able to conduct essential maintenance yourself. To discuss in greater detail, call us today on 0800 211 611.
Can you tailor a moisture control rental package to suit my budget?
Of course, our wide range of units and nationwide coverage allow us to provide solutions to meet almost any application or budget.
How do I decide which particular dehumidifier best suits my application?
Our free site surveys help us establish the best solution for your application. One of our experts will carry out a full and comprehensive survey in order to determine which dehumidifier from our diverse range best suits your needs.
What can happen if relative humidity is too low?
There are several problems that can occur if humidity is too low. These include dry eyes, sore throats, skin irritation and increased risk of cold flu and other infections. In addition, static electricity would be a cause for concern if humidity levels drop below 40%.
Can I utilise my existing ventilation ducts with an Andrews Sykes dehumidifier?
Yes, our desiccant dehumidifiers can be connected to existing ventilation systems.
Do you have an emergency out-of-hours service?
Yes, you can contact us in an emergency at any time on 0800 211 611.
How fast can you get a moisture control system to me?
We can deliver hire units nationwide within four hours of receiving a confirmed order or payment.
Do air conditioning systems affect humidity?
Yes, air conditioners naturally take moisture out of the environment when in operation and so this will be factored into any solution proposed by our experts.
Do you offer free site surveys?
Our fully trained and experienced engineers will conduct a free site survey at any UK location.
How much will it cost?
Hiring a moisture control solution can be a surprisingly cost-effective, with units starting at just a few pounds per day based on a long-term hire. Call us on 0800 211 611 for an instant quotation.
What payment methods do you accept?
For businesses that wish to hire a unit, the simplest way to pay is with our credit account facility. Opening an account with us is simple – you can download an account application form or give us a call on 0800 211 611. We also accept company payment/purchase cards. For private individuals looking to purchase a unit, it is easiest to use our online sales page.