Pump Repair, Service and Spares
Pump Service & Repairs
Sykes Pumps has been synonymous with the pumping industry for more than 160 years. Our reputation for quality and service is unrivalled within the industry and backed up by a genuine commitment to reach customers within a 4-hour timeframe, regardless of their location.
As part of our service pledge, we guarantee the following:
An instant quotation for all major repairs
Qualified CSCS-accredited engineers
Telephone lines that are manned 24 hours a day
The fitting of original-quality parts, not cheaper imitations
Trained technicians located from our nationwide depot network
Fully equipped service vehicles and engineers with years of experience of your sector
Maintenance packages available to suit your individual needs and requirements
To enquire further, click here.
Pump Spare Parts
As you would expect we also offer an unrivalled spares service from over 28 locations in the UK. We supply genuine manufactured Parts for all spares requirements on Sykes Pumps units along with genuine parts from other manufacturers whether that is for engines, electric motors or specific units supplied by Sykes Pumps. We offer genuine parts for the following:
All Sykes Pumps, Pumpex Pumps, ABS Pumps, Sulzer pumps, Orion/Metso Slurry Pumps, Blagdon Air pumps, Lister Petter Diesel Engines, plus Deutz, Kioti, Hatz and many more.
We only ever offer original-quality parts, not cheaper imitations for quality and reliability
Parts always stocked ensuring no waiting times
Fast delivery to any location
All Sykes spares supplied straight from the manufacturer
We have over 28 local stocking locations across the UK
For information about our user manuals and list of parts, click here.
Our Range
Our automatic self-priming GP pumps can handle clean water, sludge and slurry, offering flexible solutions in a multitude of scenarios
The Sykes range of silenced pumps provides clients with a number of durable units suitable for deployment in noise-sensitive applications
Featuring more than twenty unique pumps, our submersible wastewater range offers cost-efficient pumping with flow rates up to 440 l/s
Watch our video
We have produced a series of videos outlining our product range, explaining how our equipment works and outlining the many scenarios in which our assistance might be required.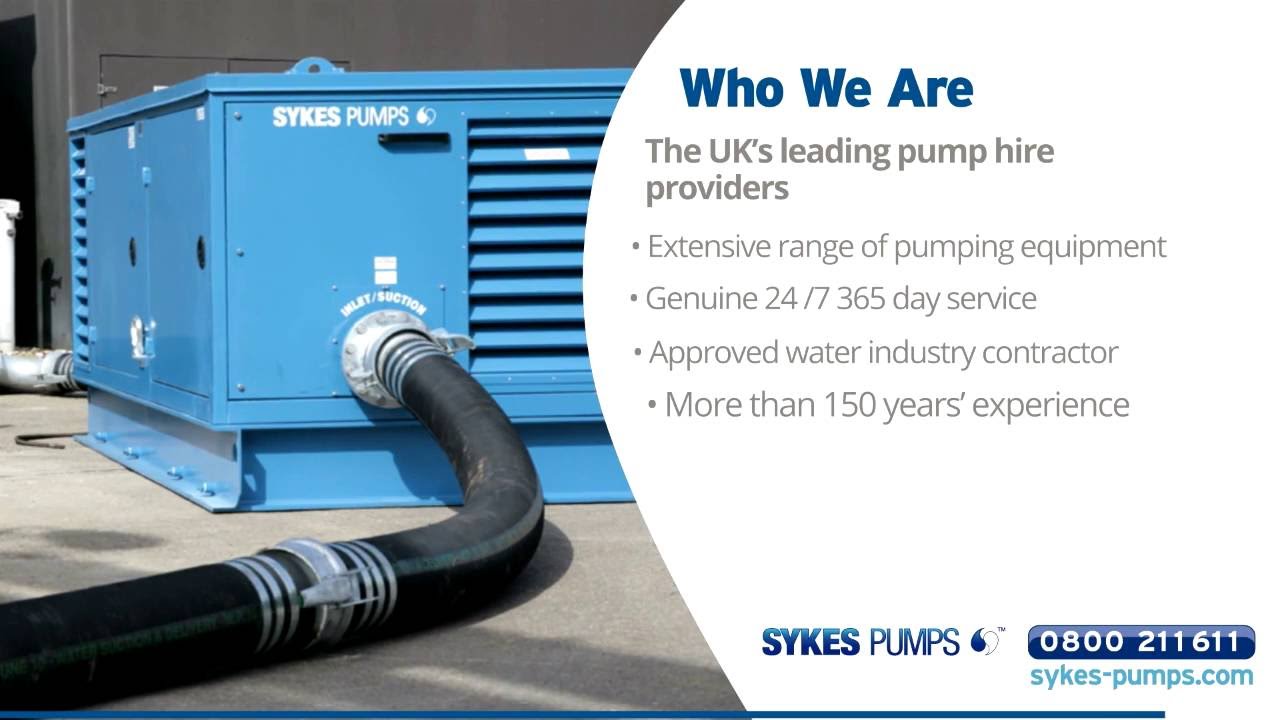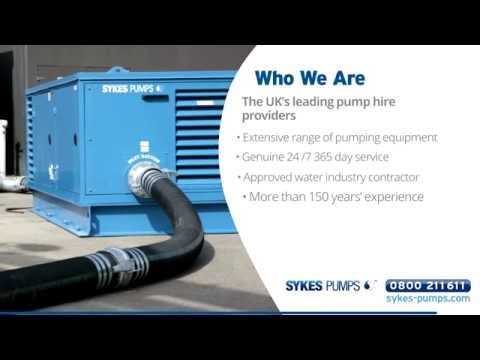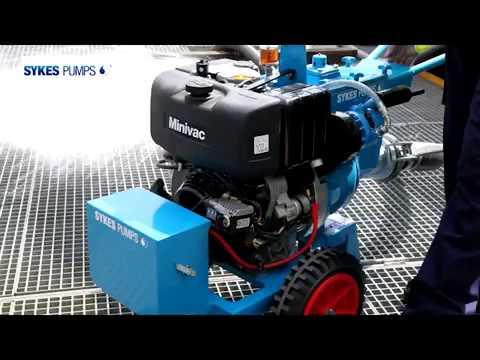 Sykes Pumps are delighted to introduce the new MINIVAC eco pump - the most recent addition to our comprehensive selection of pumping equipment, providing a robust solution for pumping applications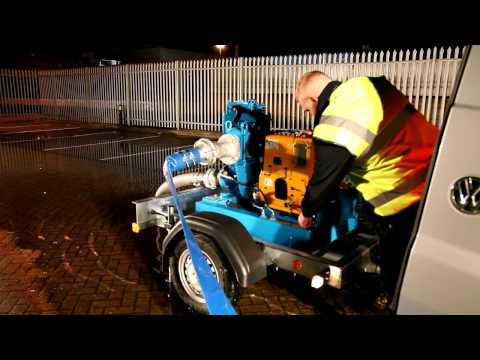 Sykes Pumps are delighted to introduce our new Rapid Response unit – a robust, towable unit that will change the emergency pumping landscape forever! Easy to deliver and install by one person, the latest addition to our ever-expanding hire fleet has been designed with utility companies, contractors, local authorities and the Environment Agency in mind.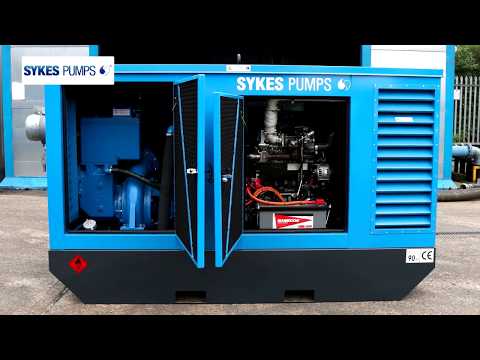 Sykes Pumps are delighted to introduce our groundbreaking new Super Wispaset 200 Ecotec super silenced unit, which we believe will prove a major asset to clients looking to enhance their environmental compliance. Offering maximum heads of 43 metres and a maximum flow rate of up to 161 litres per second, the Super Wispaset 200 Ecotec features a cutting edge in-built telemetry system capable of comprehensive performance monitoring and location tracking. A British-made JCB Ecomax engine guarantees optimum performance on every project while its ability to operate quietly makes it ideal for use in residential areas or other noise-sensitive environments. https://www.andrews-sykes.com/pump-hire/silenced-pumps/super-wispa-200-pump-ecotec/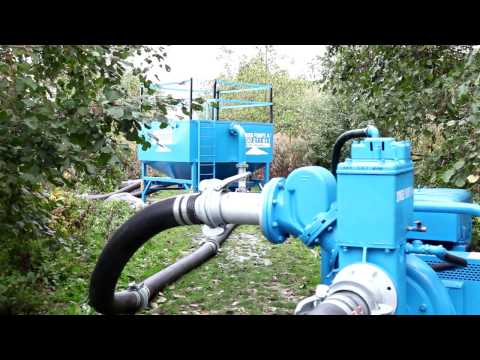 As part of our commitment to complying with growing environmental obligations, Sykes Pumps have developed a new Silt Away unit which can be used in conjunction with our range of 6" (150mm) pumps.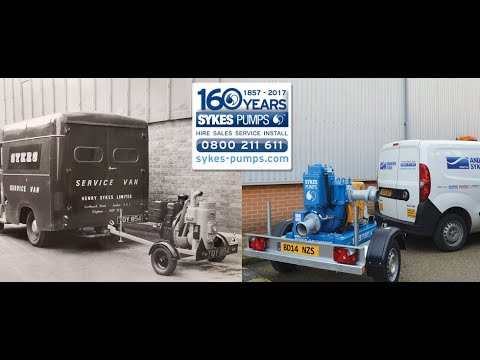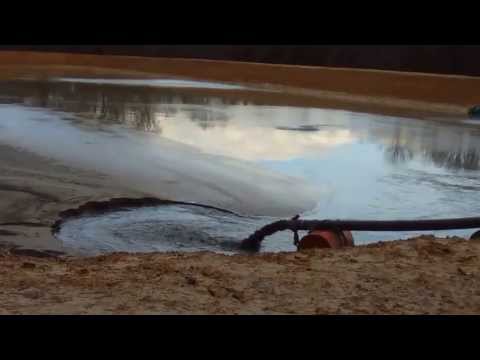 The Sweepax hydraulic pumping system is the ideal pump for the de-silting of ponds and lakes. A recent project required silt to be removed and placed in a holding lagoon 600mtrs up a steep ravine some 60mtrs in height. The use of trucks to transport the silt was not acceptable due to the distance and also the steep route required to the holding lagoon. The only option was to Pump using the Sweepax unit and a second pump to boost the silt the full 600mtrs. Although the project took longer than anticipated due to the amount of silt, the cost and the lessened impact of not using heavy trucks, was a major environmental advantage, in what was a very sensitive location.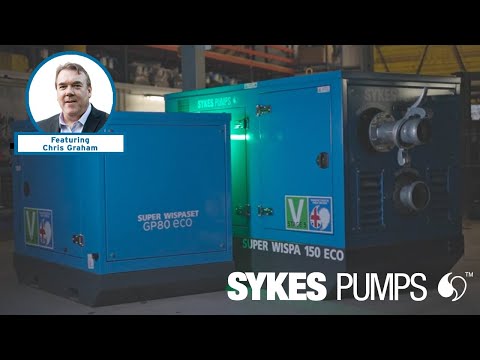 Chris Graham, Sales Director at Sykes Pumps, explains the significance of Stage V legislation, what it means for our industry, and the measures we're taking to ensure we remain on track to reduce our environmental impact with each passing year.