Flood Damage Recovery, need help? Special Drying Hire Packages from Andrews
Flood Package 1
Package one,is ideal for drying out an average sized living room area
-

FD30 Dehumidifier

-

DE25 240v 3kw heater

-

ASF21 240v fan
£99.00 per week + VAT
Flood Package 2
Package two can be used for longer areas.
-

HD500 Dehumidifier

-

DE25 240v 3kw heater

-

ASF50 240v fan
£159.00 per week + VAT
Flood Package 3
Package three includes a carpet dryer to help dry out carpets and flooring materials
-

HD500 Dehumidifier

-

DE25 240v 3kw heater

-

ASF50 240v fan

-

Turbo carpet dryer 240v
£199.00 per week + VAT
Our Range
Huge range of surface-mounted and submersible pumps suitable for any environment
The widest selection of electric, oil and gas heaters available for hire
Unrivalled range of refrigerant and desiccant drying solutions for humidity control and flood recovery
Watch our video
We have produced a series of videos outlining our product range, explaining how our equipment works and outlining the many scenarios in which our assistance might be required.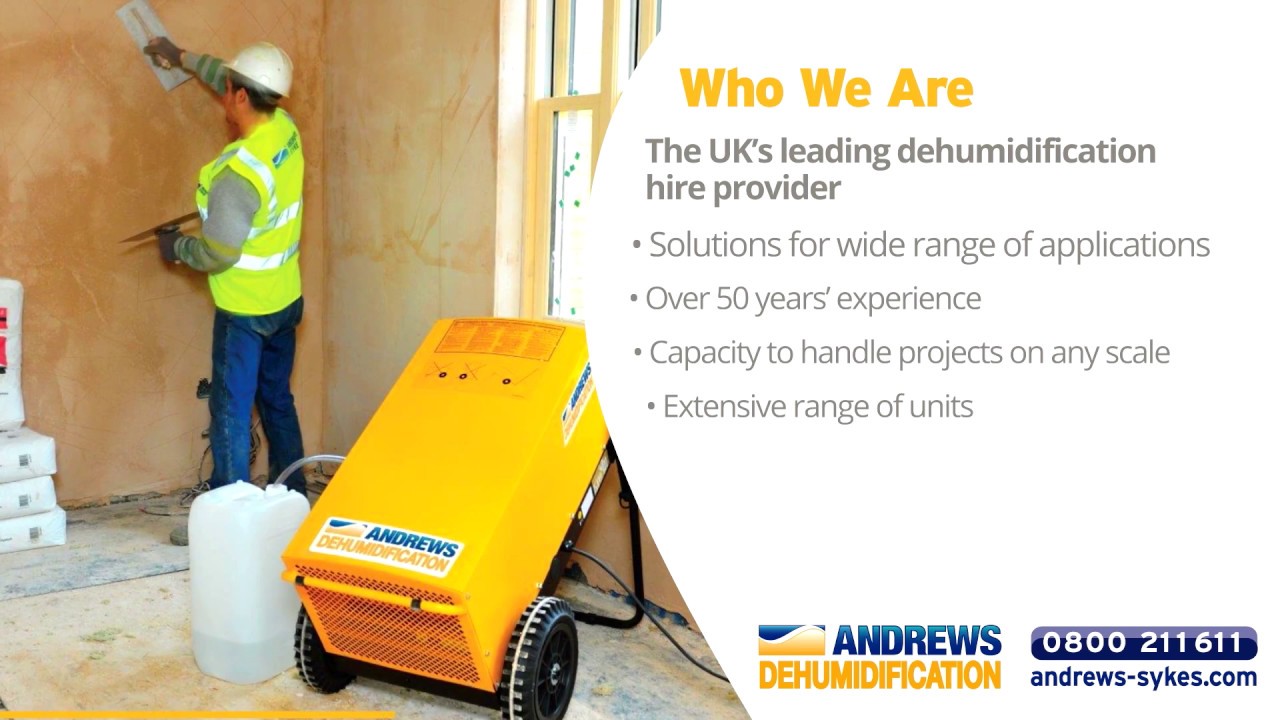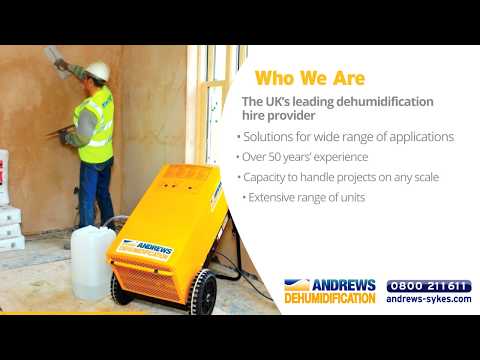 At Andrews Dehumidification, we have more expertise in providing tailored dehumidifier hire solutions than any other supplier. Our range of portable building dryers are suitable for a wide selection of environments and applications including flood damage and drying of materials. Portable and industrial dehumidifiers can be used for many applications including building and construction, offices, manufacturing, agriculture and domestic home drying. With two different types of solutions available - refrigerant and desiccant - we can provide a solution to suit any drying need.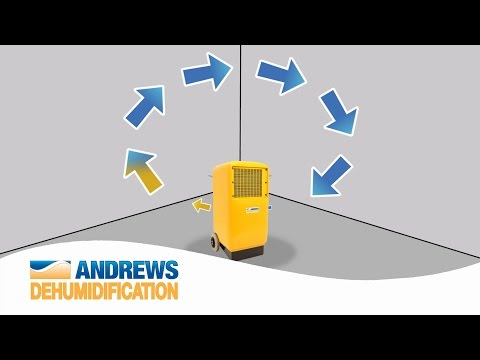 When high moisture content and relative humidity threaten to affect your operation, a dehumidifier hire solution can prevent any lasting impact. To learn more about dehumidification, and the benefits it can have on preventing or enhancing a damp environment, watch the video above. From flood restoration to the storage of delicate materials, dehumidification can be used across a broad spectrum of scenarios to counteract high levels of relative humidity. http://www.andrews-sykes.com/dehumidifier-hire/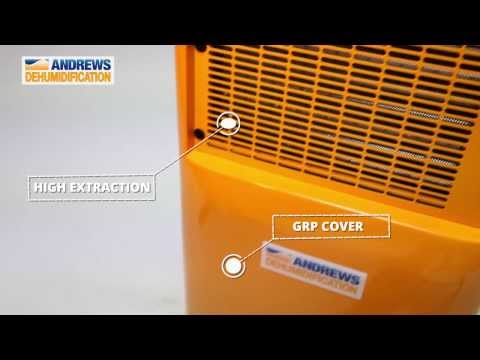 Andrews Dehumidification, as part of the Andrews Sykes group have been leaders in dehumidification hire for over 40 years. Famous for the HD500 dehumidifier, a stalwart of the drying industry, their new product the Fast Dri FD40 is one of the latest product developments from Andrews. This innovative dryer represents dehumidification at its simplest. The FD40 is powerful, light, easy to manoeuvre and quiet in operation. It has a low power consumption and can measure the humidity in the room via the optional external humidistat, saving you money and energy costs. Its 110v or 240v dual voltage means it can run from a range of industrial, construction or domestic supplies. The GRP cover ensures it remains strong and reliable while there is also the option of an external condensate pump available. Find out more. http://www.andrews-sykes.com/dehumidifier/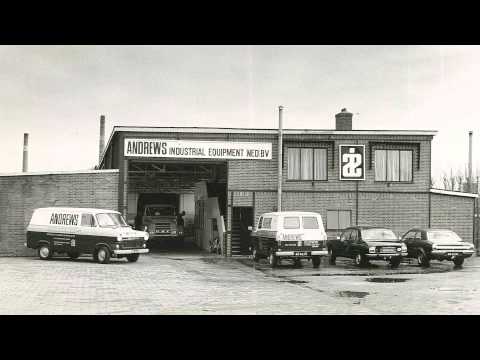 After 50 years of successful enterprise under the Andrews brand, we take a brief look back at the company's steady growth since its inception in 1964. Original founder John Andrews narrates his recollection of events preceding his retirement, referencing several key turning points which have led to us now being revered as one of the UK's leading specialist hire companies.