At Andrews Boilers, we recognise the importance of providing our clients with a fast and reliable fuel management service. We believe your company has the right to expect fuel support and supply for both planned and emergency hires – something you can rely on us to provide. From daily, weekly or monthly supply requirements or instant fuel supply callouts, we will take the necessary steps to ensure your fuel supply remains constant no matter what time of day.
Our boiler fuel management services are available across the breadth of the country and are a perfect insurance against potential disruption to your hot water and heating supply. This facility is available to all our customers and helps guard against reduced productivity while guaranteeing peace of mind. All bunded fuel tanks within our hire fleet comply with industry legislation and are therefore suitable for fuel storage in any environment.
Our service to customers will be tailored to your unique requirements, whether that be a straightforward supply of fuel and tank for a heating project or a National Supply Agreement for bulk supply across the UK. We also offer an automatic fuel management provision based on known consumption rates. This can be supported out of normal working hours.
Fuel tank range
We recognise the importance of not only supplying the correct boiler for your application, but also an appropriate fuel tank. Starting at 90 litres, our range of buggies and tanks includes models of up to 10,000 litres in capacity – ensuring projects of any scale can be accommodated without issue.
All fuel tanks in our hire fleet are fully bunded and constructed from steel, making their robust shell suitable for outdoor deployment.
Our expert engineers can carry out oil refills at times convenient to you or devise a regular plan to guarantee that fuel is always present on site.
The Andrews range of fuel tanks can be viewed here.
Standards and regulations
All of our depots stock fully bunded storage units which comply with our ISO 14001 environmental accreditation. We offer a comprehensive range of Intermediate Bulk Containers (IBCs) for hire, which are capable of holding between 1000 and 6000 litres. All IBCs within our fleet meet the terms of current legislation and ensure total protection against potential spillages.
Our delivery drivers also have "ADR" licenses as required by the Carriage of Dangerous Goods by Road regulatory body and all our vehicles carry ADR compliance kits in accordance with current regulations.
Rapid delivery
Once an order has been received, our dedicated team work quickly to ensure arrangements are made to have your fuel delivered within the agreed timeline.
Nationwide coverage
Unlike other companies operating in our field, we are proud to have the depth of resources necessary to handle the requirements of customers irrespective of their whereabouts. Our strategically placed network of depots enables us to reach your site or premises anywhere in the UK.
Site surveys
In order to gain a better understanding of the nature of your project, we recommend that a regional engineer visits your location to ensure individual needs are accommodated and agreed at the first time of asking.
Quality control
As a company, we are proud to supply clients with the market's most environmentally-friendly technology which includes features to help avoid leakages and other associated hazards.
24-hour service
Our unique 24-hour coverage instills peace of mind among customers and means that even if something goes wrong in the middle of the night, we will be on hand to assist.
Our Range
Watch our video
We have produced a series of videos outlining our product range, explaining how our equipment works and outlining the many scenarios in which our assistance might be required.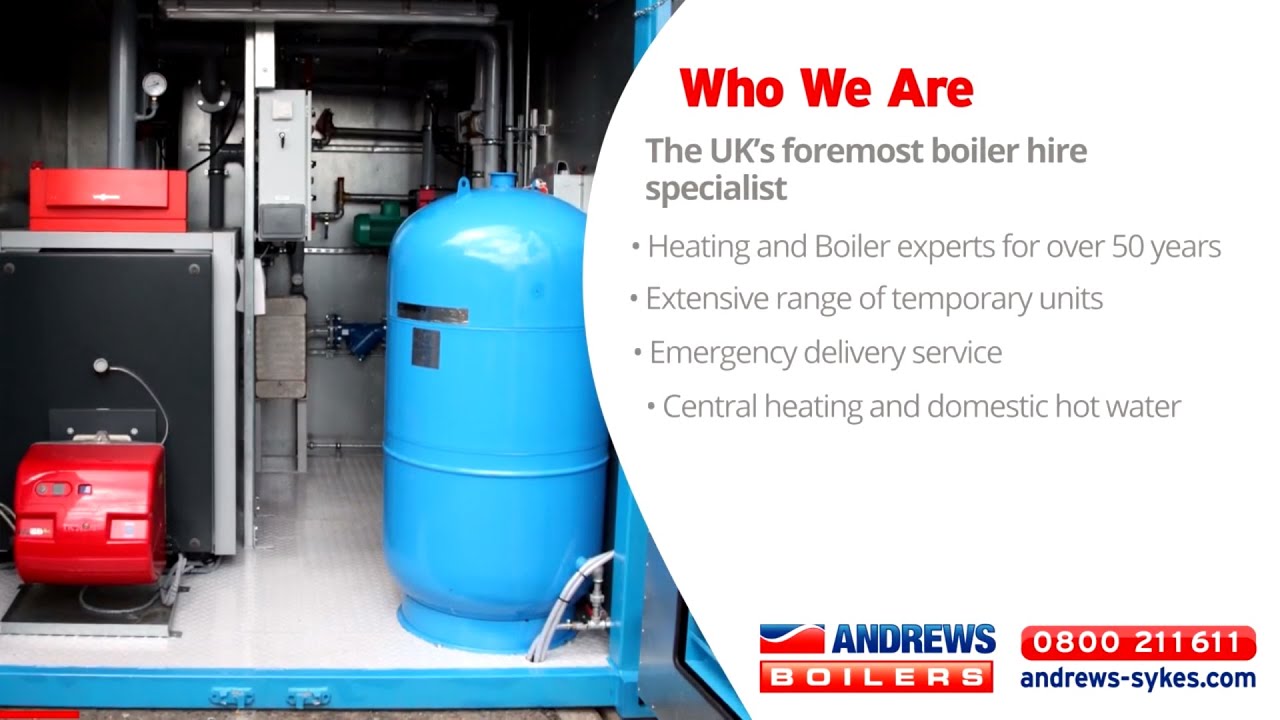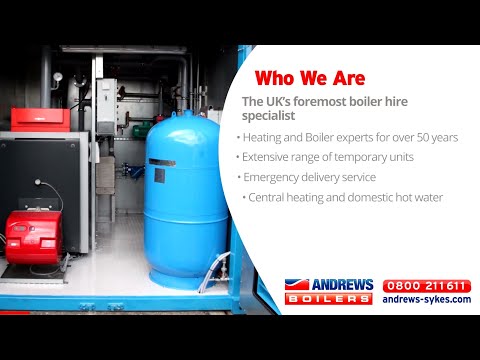 Andrews has over 20 years' experience in the supply of temporary boilers. Our unique range of boilers has been specifically designed to meet the demands of the hire industry across all company sectors.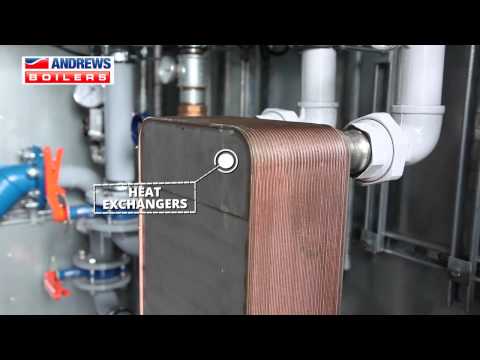 The 500kW site container Boiler, provides a fast and effective solution to a wide range of applications requiring heat and hot water. These packaged boilers are housed in vandal proof sound and thermally insulated steel containers.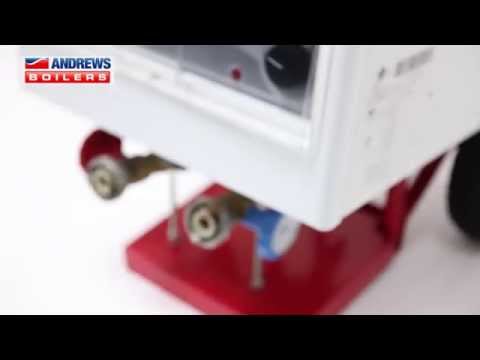 These robust electric boilers deliver amazing reliability, they can be easily coupled to any existing heating and hot water system, quickly and efficiently. All our LPHW (Low Pressure Hot Water) boilers deliver large volumes of hot water on demand: for indoor and outdoor locations, at any time of the year, for a range of commercial, industrial and leisure applications.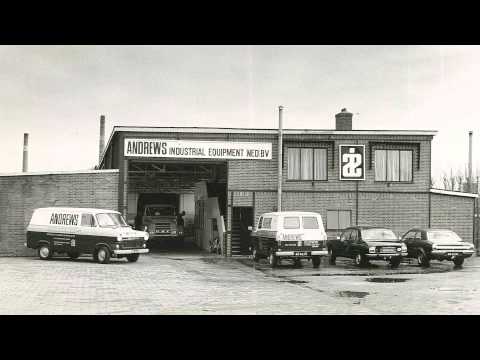 After 50 years of successful enterprise under the Andrews brand, we take a brief look back at the company's steady growth since its inception in 1964. Original founder John Andrews narrates his recollection of events preceding his retirement, referencing several key turning points which have led to us now being revered as one of the UK's leading specialist hire companies.